John Mackie's books are: "High Intensity. Mackie excels at creating grisly imagery and dissecting intricate police work for lay readers." PUBLISHERS WEEKLY
"To John Mackie: Harry Bosch would go through a door with you, anytime, anywhere...." MICHAEL CONNELLY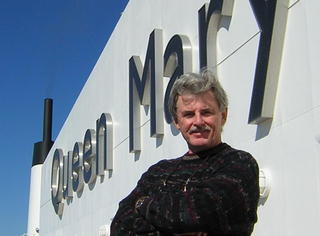 The author on the top deck of Queen Mary 2 en-route to... somewhere.

WEST SIDE: "A gritty walk through New York's underbelly told by someone who obviously has been there...Excellent police procedural...." BOOK BITCH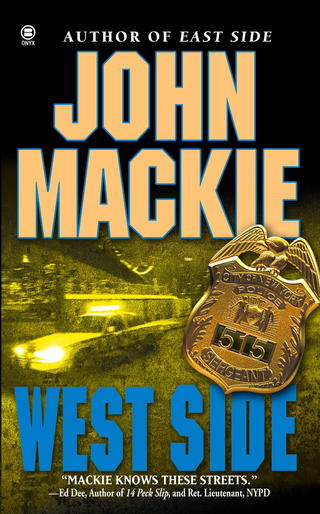 To order WEST SIDE or submit a Customer Review click on image
EAST SIDE: "It is immediately apparent that John Mackie spent a good deal of his life with the NYPD. His images are vivid and captivate the reader...I refused to put the book down until the very last page." TRACY FARNSWORTH, ROUNDTABLE REVIEWS
MANHATTAN NORTH: "Another first-rate procedural from John Mackie..." Book Bitch
MANHATTAN SOUTH..."The triple homicide that opens this story is so real you can smell the cordite... This is a classy detective story. Funny, articulate, sexy, shocking, full of insider knowledge. The plot moves like a downtown express. Forget TV. If you want to know what it's like to be an NYPD detective, read this. This is real." ED DEE, retired lieutenant, NYPD, and bestselling author of "14 PECK SLIP" and "NIGHTBIRD."